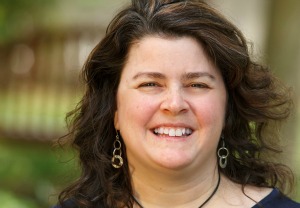 Most Likely To: Spend happy hours talking politics & conservation.
If I ruled the world: Every roof would be topped with solar panels.
What I'm working on: "Bottom-up" solutions for climate change, clean energy, and conservation issues across the map.
What I bring to the table: Passion for the issues, know-how on the strategy, pragmatism about the tactics, and more than 14 years of communications experience focused on conservation issues.
Path to RM: After stints as an environment reporter and a media staffer for two conservation NGOs, spent two years badgering RM to open a DC office and hire me to run it. Now I need something new for my bucket list…
Proudest win/favorite moment: Watching the State Department, the United Nations, and the Centers for Disease Control retweet our family planning infographic.
Other things I'm passionate about: Vacations in sparsely populated, achingly beautiful places; great wines; dystopian fiction that offers hope that we'll finds ways to solve all our problems.
Connect:
office: Washington, D.C.
email: cat [at] resource-media.org
phone: 202-965-6383
twitter: @catlaz
linkedin: linkedin.com/in/catlazaroff