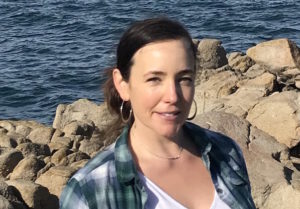 Most Likely To: Use a million Post-its.

If I ruled the world: Every school would have an outdoor education program and a garden. You can't expect someone that's never eaten a sun-warm tomato to care about farm policy.  
What I'm working on: Helping the conservation community harness the power of communications to reach and move the people that matter.
What I bring to the table: Strategy, training, and hands-on help for clients looking to reach beyond the choir. I'm fluent in social media, but old school in my approach to communications.
Path to RM: I have worked in nonprofit communications for thirteen years, managing public affairs for The Trust for Public Land's western regional office before coming to Resource Media. As the youngest communications staffer at TPL, I was tapped to manage the organization's Facebook page and develop its first social media policy.
Proudest win/favorite moment: Celebrating with my long-time clients when California completed the nation's first statewide underwater park system.
Other things I'm passionate about: Knitting, riding my bicycle, farmers markets, and adventure travel. Oh, and the future of environmental reporting (I serve on the board of High Country News).
Connect:
office: Portland
email: nicole [at] resource-media.org
phone: 503.719.5626
twitter: @nicole_amber
linkedin: linkedin.com/in/nicolelampe