Recent developments and data that help track the trends on coal and renewable energy.
–

 From an analysis by Bloomberg New Energy Finance
A growing faction of the GOP is bullish on clean energy
April 2016: A small but growing number of once-skeptical Republicans is embracing wind and solar energy as renewables add plentiful jobs in states like North Carolina, Georgia and Texas. Several factors are behind the conservative surge toward renewables. The first is economic; as prices drop and clean energy becomes less reliant on subsidies, supporting it is less problematic for Republicans. It is a powerful job creator, with wind and solar jobs now numbering four times as many as the coal sector. And wind and solar farms are often built on farmland, providing rental income for farmers and others in typically conservative parts of the country. In fact, all of the top 10 wind-energy producing congressional districts are represented by Republicans, according to The American Wind Energy Association.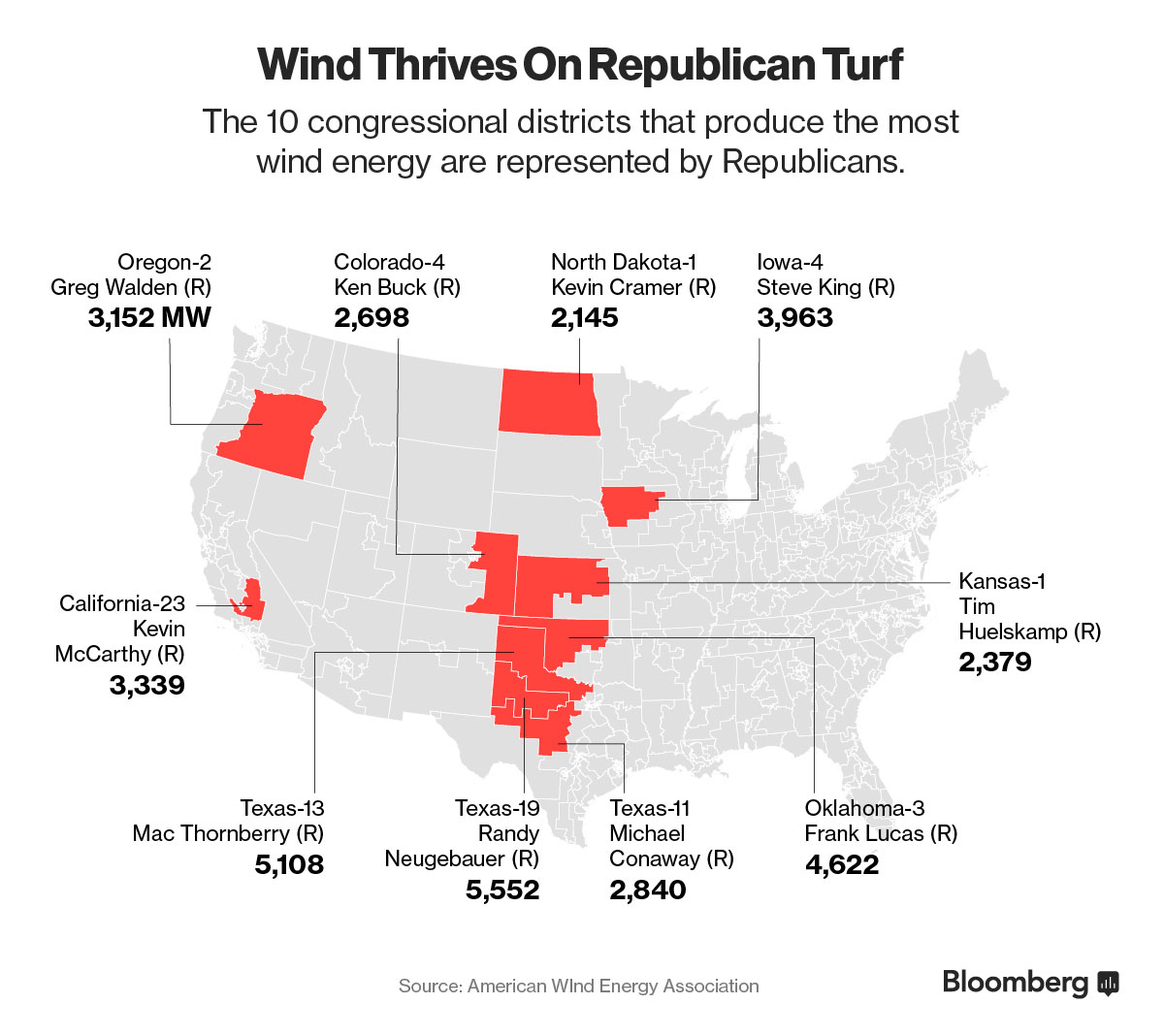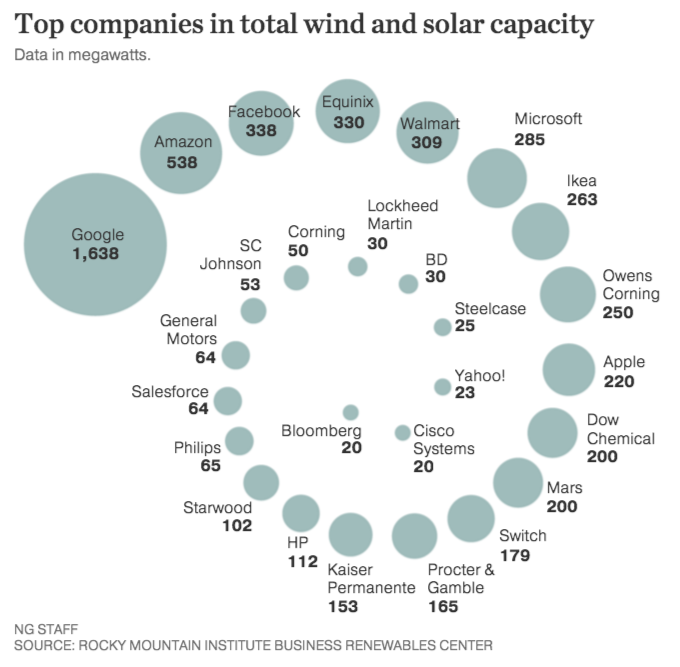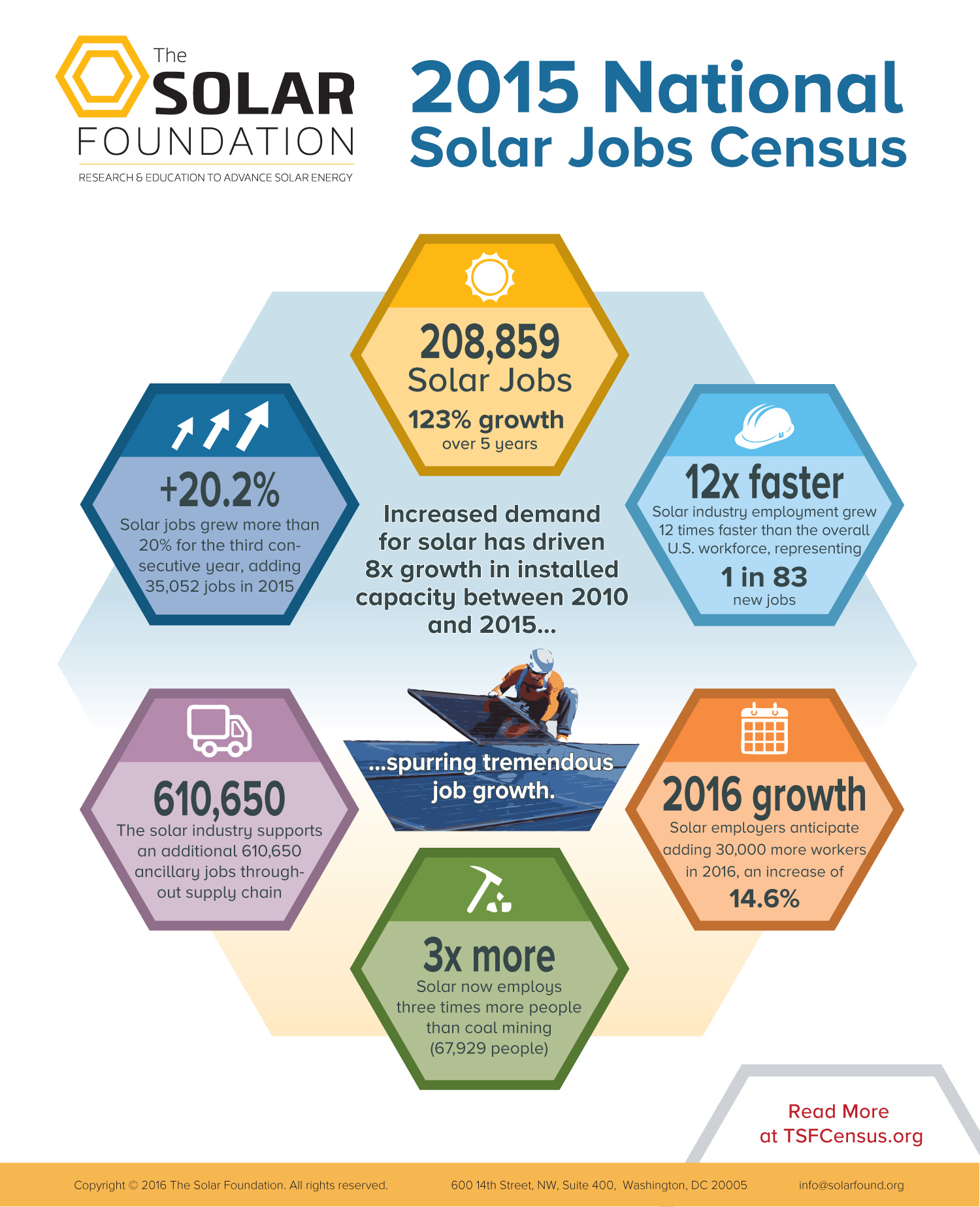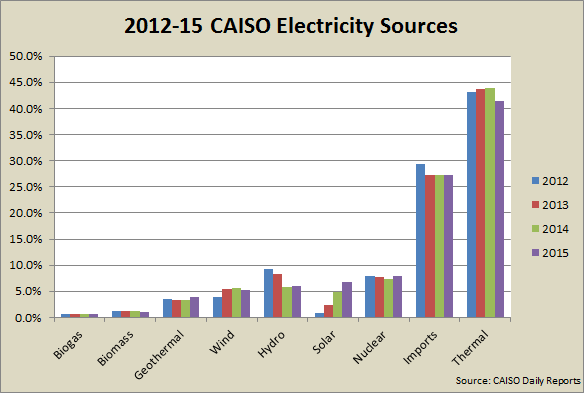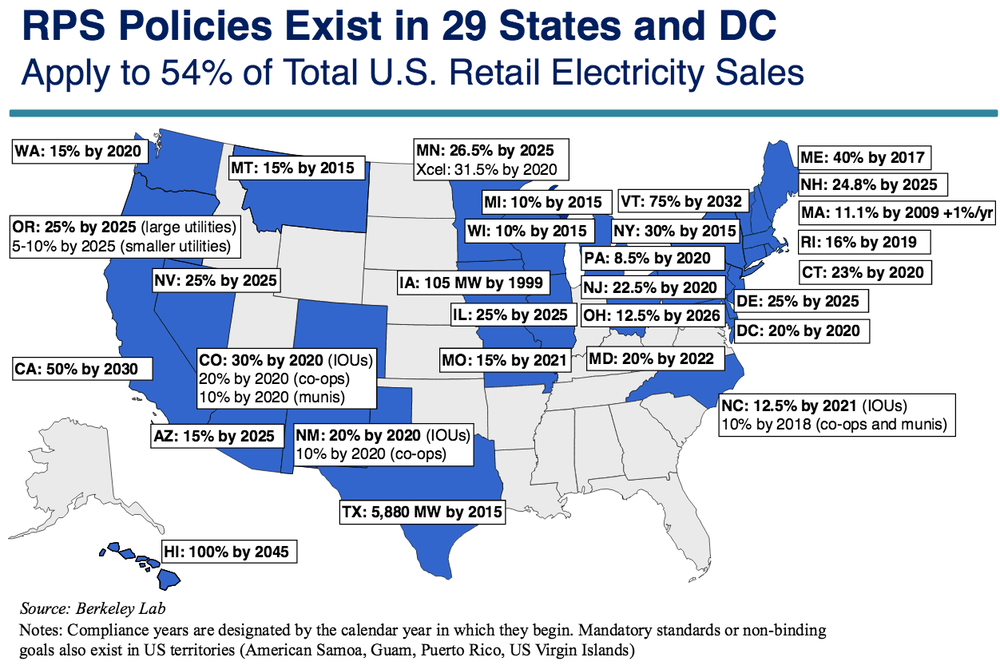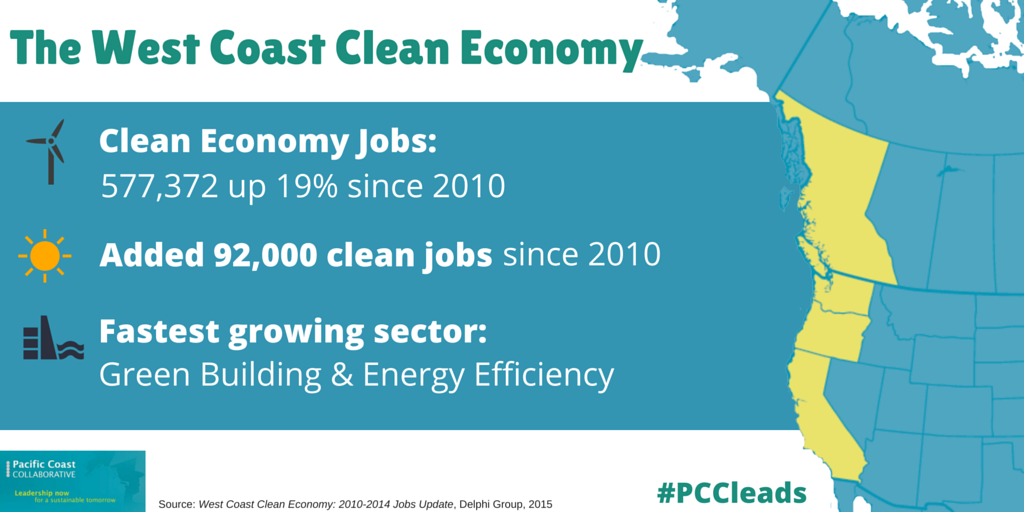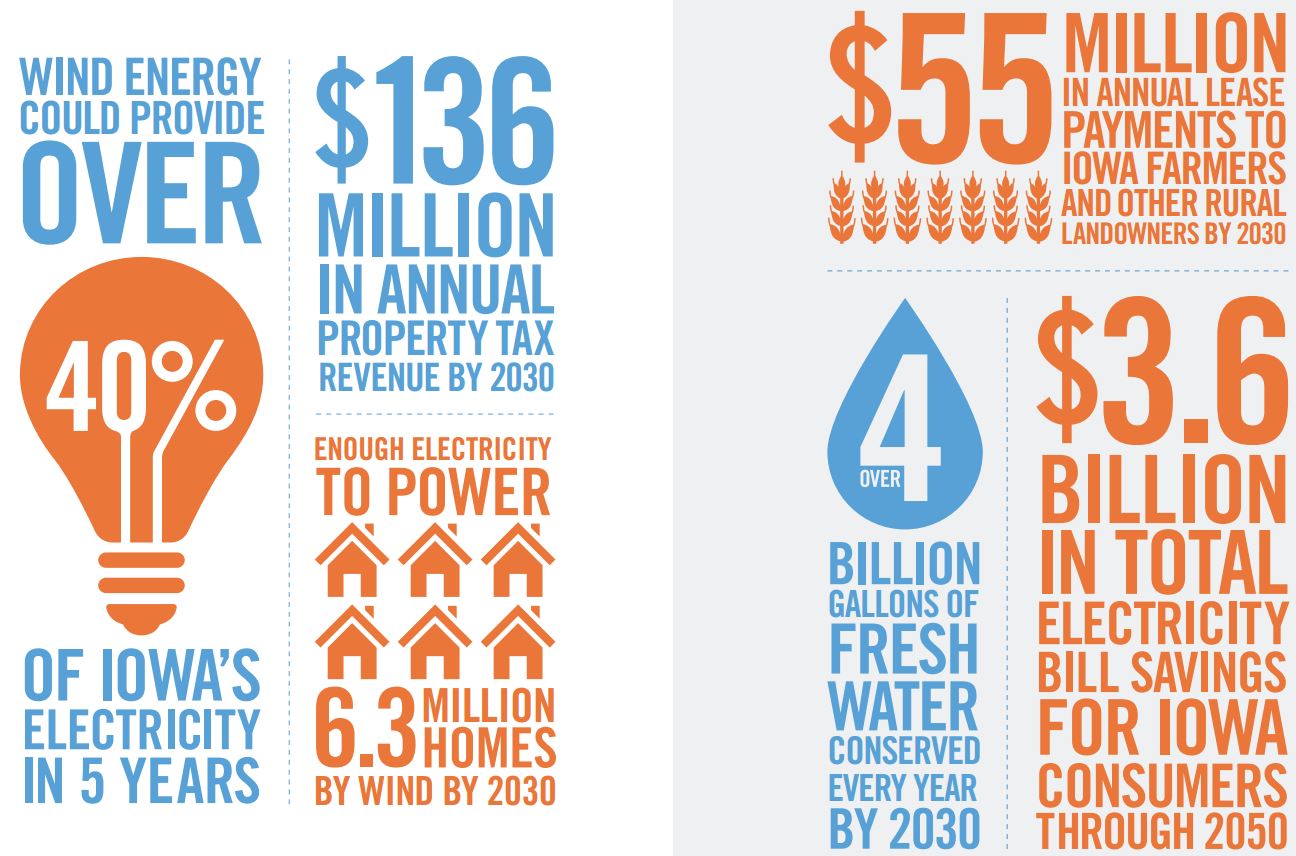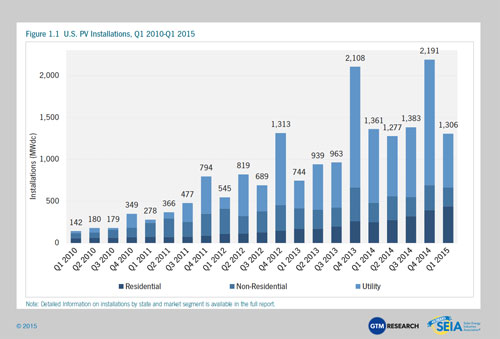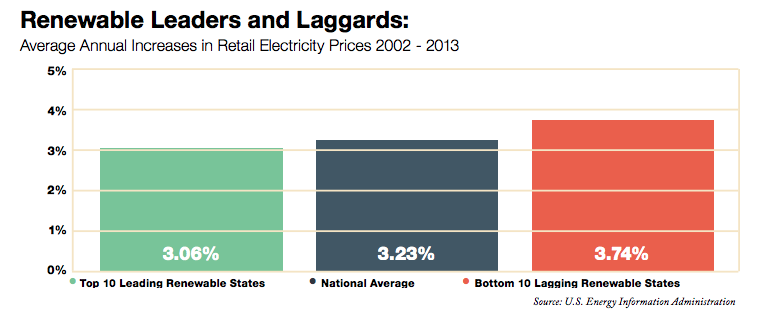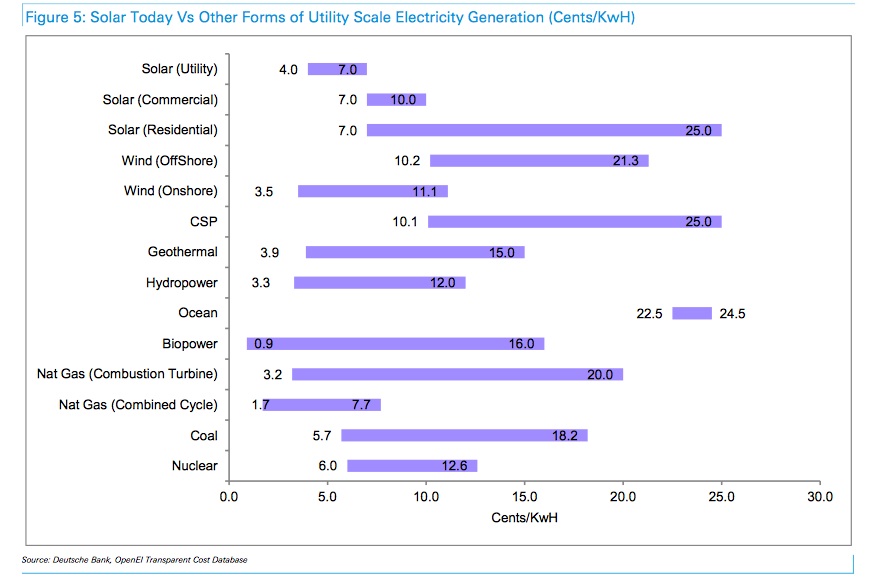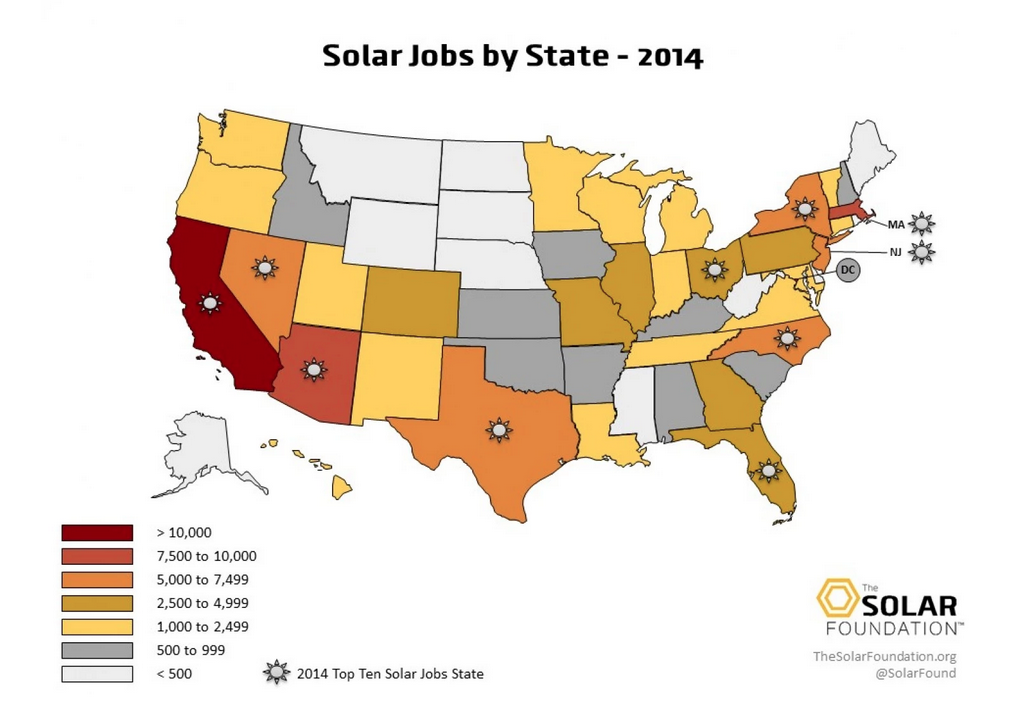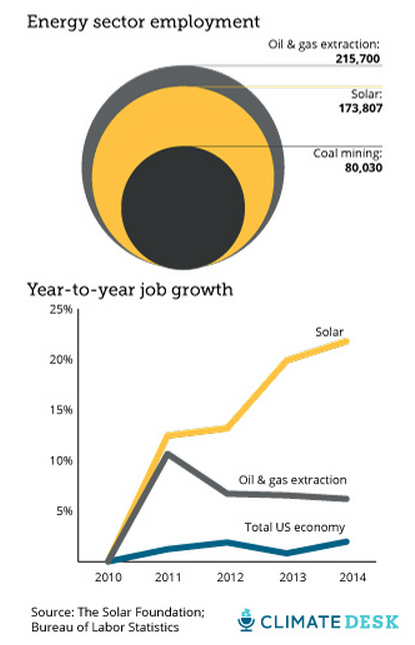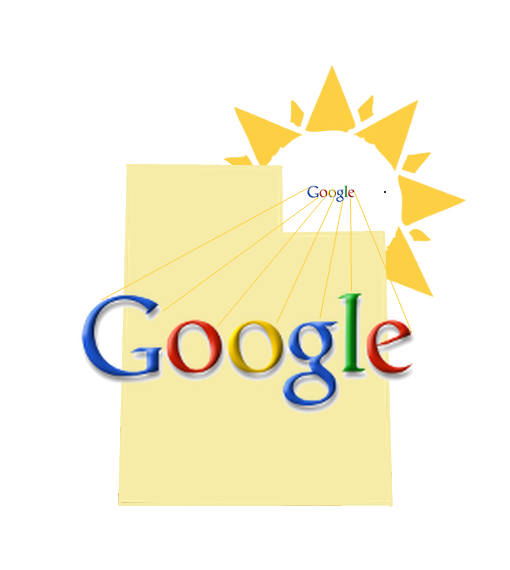 Despite rosy talk, coal executives are fretting on the inside
April 2016: Despite what they might say publicly about a rosy future for coal, coal mining executives don't see it that way behind the scenes. Executives at Australian coal mining giant BHP Billiton told analysts recently that if the world followed through on its pledge to limit global warming to a 2°C temperature increase, then thermal coal would see a massive drop in demand and earnings. The analysts at Macquarie Research said they "remain negative on our outlook for BHP and their commodity exposures," and that they expected the company to underperform on the stock market.