Irwin Batara, Chairperson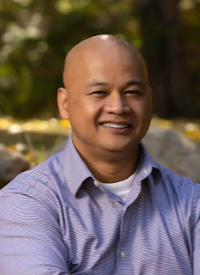 Irwin Batara, MPA, has been working at YWCA as the Chief Human Resources Officer since 2008. Previously, Irwin worked in the healthcare industry for more than 12 years at International Community Health Services and Seattle Indian Health Board as Director of Human Resources and Compliance Officer. He received his Bachelor's degree from the University of Washington and his Masters in Public Administration from Seattle University. Irwin has been involved in equity and anti-racism community work for many years and has volunteered his time with the University of Washington, Seattle University, and the local Filipino community. He also owns a consulting firm, Lakay Batara, LLC and consults on, HR/Non Profit/ and Equity matters. Additionally, he has served as a panelist and trainer for "Expect More, Become More", the Non-Profit Anti-Racism Coalition, and the City of Seattle Human Service Division's RSJ change team. Personally he has a 3rd Degree Black Belt in Shito-ryu/ Itosu- Ryu and teaches/learning Silat and Filipino Martial Arts in his spare time.
Roger-Mark De Souza, Vice Chair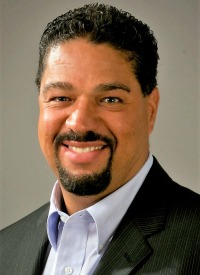 Roger-Mark is the Chief Movement Building Officer at Amnesty International USA where he oversees research and programs designed to document human rights abuses. He directs the organization's work to grow, diversify, train, and deepen the engagement of its membership base in order to leverage the organization's grassroots activism from the local to the global level. For the last 25 years, Roger-Mark has held leadership positions in the non-profit sector including with Sister Cities International, the Woodrow Wilson Center, PAI (Population Action International), the Sierra Club, Population Reference Bureau, and the World Resources Institute. Over his career, he has built social, economic, health and environmental programs, teams, and movements across the world to encourage local buy-in and empowerment. He drives strategy and innovation through research, training, awareness raising, coalition building, and policy action. His commitment to promoting inclusion, diversity, equity, and accessibility through allyship, service, and organizational action stems from his lived experiences, his community engagement, and his deep desire to improve the welfare of diverse populations. Roger-Mark serves on the board of Resource Media and is a global fellow at the Wilson Center. He is also a board member of George Washington University's Walter Roberts Endowment, housed at the Institute of Public Diplomacy and Global Communication. Roger-Mark leads with integrity and passion. He brings to bear his contagious laugh, energy, and drive to engage others, lift their aspirations, and deliver on key program objectives. Outside his professional life, he thrives on his Caribbean heritage, loves to cook, is an avid traveler, and enjoys the outdoors with his wife, sons, and rescue dogs. His pronouns are he/him/his.
José G. González, Treasurer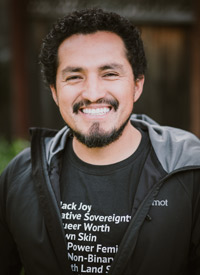 José G. González is the Founder of Latino Outdoors. He is an experienced educator as a K-12 public education teacher, environmental education advisor, outdoor education instructor and coordinator, and university adjunct faculty. He is also an illustrator and science communicator.
His commentary on diversity and environmental/outdoor equity has been featured by High Country News, Outside Magazine, Earth Island Journal, and Latino USA, among others.  He engaged in collaborations with the White House Council on Environmental Quality, U.S. Department of Interior, and the National Park Service during the Obama Administration. He also represented Latino Outdoors in several coalitions including the Latino Conservation Alliance, the Next 100 Coalition, and California Parks Now. He has been recognized with several honors, including the National Wildlife Federation Environmental Educator Award, Grist Magazine "Grist 50", and The Murie Center Spirit of the Muries, among others. You may have also seen him in various outdoor spaces or read his poetic musings.
He received his B.A at the University of California, Davis, and his M.S at the University of Michigan School of Natural Resources & Environment. You can connect with him on social media @JoseBilingue.
Annette Rizzo, Secretary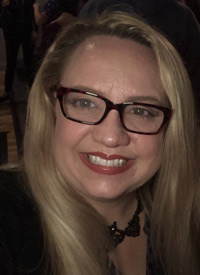 Annette Rizzo has over two decades of nonprofit leadership with experience leading strategic planning, facilitating convenings, designing domestic and international programs, and coaching and training hundreds of staff and volunteers. Helping organizations evolve, while inspiring its people to thrive motivates Annette. Whether crafting lobby strategies, building adaptive strategic plans or employing her chaos whispering savvy to facilitate conversations that matter, she seeks to synthesize her experiences into meaningful impact in the world. Her scientific roots lend a unique analytical perspective to finding solutions, while her diversity, equity, and inclusion values lead to innovative and equitable approaches to designing organizational change. Annette now uses these skills and experiences to both help organizations and individuals adapt to change and to help them transform to meet their visions through her work with the consulting firm, AdaptNation.
She earned a Bachelor of Science degree in Chemistry from Transylvania University in Kentucky and a Master of Environmental Science degree from Miami University of Ohio. Annette enjoys landscape photography, traveling to discover places for her landscape photography, reading for hours by a fire or by water, and putting her chemistry and art to work in the kitchen.
Ricardo Bayon, Director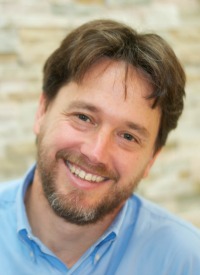 Prior to co-founding EKO, Ricardo helped found and served as the Managing Director of the "Ecosystem Marketplace," a web site and information/analysis service covering these emerging environmental markets. In that capacity he co-authored a number of publications on voluntary carbon markets, mitigation banking, and ecosystem services including "The State of Voluntary Carbon Markets 2007: Picking up Steam" and "Voluntary Carbon Markets: An International Business Guide to What They Are and How They Work," and "Conservation and Biodiversity Banking: A Guide to Setting Up and Running Biodiversity Credit Trading System". For nearly two decades he has specialized on issues related to finance, banking, and the environment. He has done work for a number of organizations, including Insight Investments, the International Finance Corporation (IFC) of the World Bank, IUCN, The Nature Conservancy, Domini Social Investment, among others. His articles have appeared in publications such as The Washington Post, The Atlantic Monthly, and the International Herald Tribune. He has also written numerous publications and chapters on mitigation banking, biodiversity markets, markets for water quality, and other environmental markets. He was born in Bogota, Colombia, and is currently based in San Francisco.
Anna Claussen, Director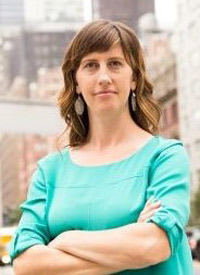 Anna Claussen is the founder of Voices for Rural Resilience, a collective of rural connectors facilitating the social change necessary to protect and heal our natural world; empower rural communities to engage in efforts to mitigate and adapt to climate change; and advance inclusive climate change policies. A landscape architect by training, Anna bridges years of practice in urban design and planning with a life deeply rooted on her family's active Minnesota farm. She was recently chosen as a 2017-18 Nathan Cummings Foundation Fellow. Prior, Anna was the Director of Rural Strategies at the Institute for Agriculture and Trade Policy (IATP), a non-profit working locally and globally pursuing cutting edge solutions that benefit family farmers, rural communities, and the planet. Over the last two decades, Anna has focused on creating resilient communities through the design and vision of alternative land-use plans; by advancing market solutions within the emerging bio-based economy; by sitting in tough spaces, wrestling with problems, and believing in the humanity of all people. Anna advises a number of organizations working on rural sustainability issues, including: Advisor to the National Rural Assembly, Advisor to Focus Climate Gap Year, Advisor to Rural Generation, Board Director for Art of the Rural and Department of Public Transformation and alumni of the Minnesota Agriculture and Rural Leadership program. Anna has a Bachelor of Arts in Geography and Studio Arts from Gustavus Adolphus College and a Master in Landscape Architecture from the University of Minnesota. She's grounded in Minnesota, where she and her husband and their two young children call home.
Lisa Cohen, Director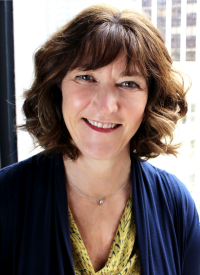 Lisa Cohen is Founding Executive Director of the Washington Global Health Alliance (WGHA). Lisa believes in the transformative power of strategic connections between global health organizations and non-traditional partners. Over 10 years, she has moderated hundreds of roundtables, advised in the creation of new enterprises and helped launch global health alliances in other parts of the U.S. and the world. Prior to the formation of WGHA, Ms. Cohen spent 25 years as a senior manager and producer at Seattle television stations KING, KOMO, KCPQ and KIRO. She taught journalism at the University of Washington, where she earned degrees in Broadcast Journalism and International Communications. She serves as Co-Chair for the Governor's Life Science and Global Health Advisory Council, and on the governance boards of Global to Local and Life Science Washington as well as numerous civic advisory committees. WGHA envisions a world in which collaboration leads to global health equity. The first organization of its kind, WGHA was founded in 2007 and has more than 80 members. WGHA leverages partnerships, raises community awareness and supports creative solutions that address local and global health challenge.
Danielle Deane, Director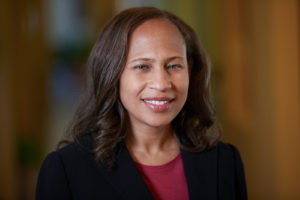 Danielle Deane-Ryan is a climate, clean energy strategist and philanthropic advisor who has served in executive roles spanning the foundation, government, non-profit and private sectors. She has devoted her career over the past two decades to her passion for forging solutions at that address the climate crisis with an economic equity lens.  She is originally from Trinidad & Tobago. Most recently, she was Director of the Inclusive Clean Economy program at the Nathan Cummings Foundation (NCF), where she invested in efforts that tackle the twin challenges of climate disruption and economic inclusion. Prior roles include serving as a senior advisor to the Obama Administration at the U.S. Department of Energy (DOE); launching Green 2.0 as its founding executive director; managing the Joint Center's Commission to Engage African Americans on Climate Change; and at the Hewlett Foundation, where she designed and ran an initiative that invested over $20 million dollars in NGOs advocating for climate justice policies.  Danielle is a member of the National Academy of Sciences Deep Decarbonization Committee, serves a 2020 peer reviewer for the Department of Energy's Solar Energy Technology Office, and is on the board of Resource Media.  She is also a senior advisor to the Libra Foundation. Danielle holds a M.Sc. from the London School of Economics in Environment and Development, and a B.A. from Williams College in Political Economy with an Environmental Studies Concentration. She is originally from Trinidad & Tobago.
Elizabeth Lunney, Director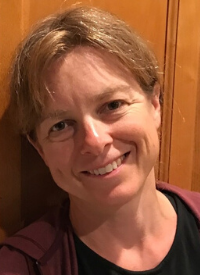 Elizabeth Lunney is an accomplished nonprofit and community leader, with deep roots in the outdoors and conservation sectors, where she has helped build and expand the capacity of nonprofits around the country for more than 25 years. She leads by listening and empowers those who find their voice. She works collaboratively on road maps to create change, putting into writing the inspiration, ideas, and actions that bring people together. She is deeply committed to expanding the role of community and social justice within the environmental movement, and in breaking down origin stories that bypass questions of settlement and land ownership. Elizabeth was the executive director for Washington Trails Association for more than a decade, and has served as interim executive director for a number of conservation organizations, including the Mountaineers and the Northwest Natural Resource Group. She is a consultant with the Valtas Group, where she specializes in interim executive support, organizational assessment and transition planning. She serves on boards for the Mountains to Sound Greenway, The Mountaineers and Braided River, a conservation imprint of Mountaineers Books. When she is not having to sit still for a meeting, you'll find her running around outside.
Gail Webber, Director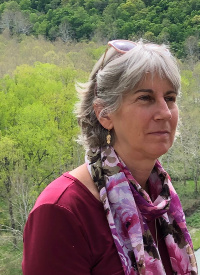 Gail Wilson Webber retired in 2016 after spending 23 years as an in-house attorney at Citigroup and ten years in private practice in New York.  Gail is a seasoned executive with expertise in corporate governance, reputational risk, conflicts of interest, policy governance, human resources, employment law, executive compensation and real estate.  She most recently served as Citigroup's Chief Governance Officer for North America and Head of Business Practices. Gail currently volunteers with Oregon Adaptive Sports and helps raise awareness regarding the healing power and life-changing impact that outdoor recreational activities can bring to individuals living with a disability.  As a program volunteer, she participates in the adaptive skiing, cycling and hiking programs with Oregon Adaptive Sports, where she also serves on the Board of Directors. She is well-versed in disability access issues and brings that passion and interest to the Resource Media board.
Gail graduated with a B.A. in Mathematics from Middlebury College and a J.D. from the Evening Division at New York Law School.  She lives in Bend, Oregon with her husband, Jim Webber.
Rachel Wilson, Director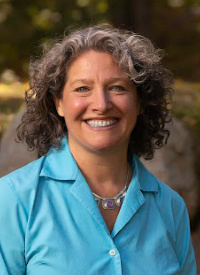 With over two decades of experience working in public health research, communications, policy, and advocacy, Rachel is a highly regarded leader in advocacy to improve health across the globe. Her expertise in advocacy strategy development, capacity strengthening, and consensus building on a wide range of health topics provides her with a unique breadth and depth of skills and tools to strengthen any organization's advocacy impact. In 2006, Rachel created the advocacy and public policy department at PATH, an international global health nonprofit organization that transforms global health through innovation. She grew the department to eventually become the leading evidence-based policy and advocacy voice for global health innovation with a staff of 30 advocacy and public policy experts influencing policies and priorities across Africa, Asia, Europe, and the United States. Prior to joining PATH, Rachel established the policy communications function at the Global Health Council; developed the women's health policy and advocacy program at the Connors Center for Women's Health and Gender Biology at Harvard's Brigham and Women's Hospital; led public health advocacy at the Massachusetts Public Health Association; and coordinated epidemiologic research on women and children's health at the Boston University Schools of Public Health and Medicine. She earned her MPH from Boston University.