As Resource Media's Seattle office celebrates its 15th anniversary, I wanted to reflect on how the world we communicators work in has changed.
During my first decade in politics and public media campaigns (1989-1999), the Internet and the widespread adoption of personal computers truly changed the game. Accompanying communications channels like websites and email altered the methods we used to tell stories, garner media coverage, and rally the grassroots to action. Surely this advent was significant, taking traditional tactics such as press conferences and grassroots organizing to new levels, exponentially increasing the size of audiences that can be reached quickly with stories and calls to action. But our work still relied on moving old-school levers including established conventional newspapers, radio and TV outlets to broadcast stories and opinion.
To paint the day in a life of a communications expert in the field, our time was largely spent on the phone (land line that is), with activists and reporters, organizing media events, pitching stories, and on our computers writing press releases, op-eds, talking points, and possibly some advertising copy.
In the decade-plus ensuing (2000-2013), more truly groundbreaking communications tools have launched, and demonstrated impact, than I could name.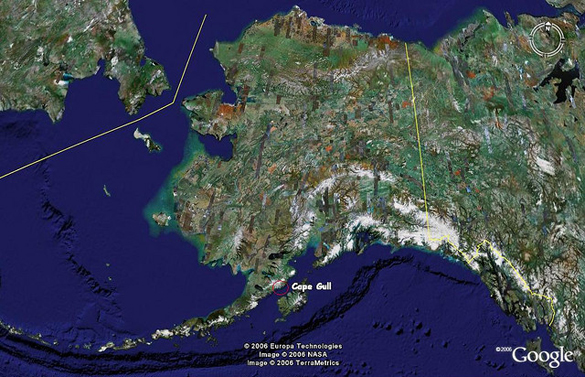 Can you imagine how this would look in Puget Sound? That's what we wanted to figure out. Photo credit: baggis via Flickr/Creative Commons
The 10-year anniversary of the Exxon Valdez in 1999 offered us a great opportunity to experiment with some new, innovative digital tools. Digital media was changing fast, and we wanted to try a more purposefully visual, dynamic method of telling a compelling story. We teamed up with People for Puget Sound to use the anniversary to get the public and decision makers to pay attention to the remaining threat posed by oil tankers.  The lack of regulation, and people and wildlife of our region wouldn't be adequately protected if a Valdez-style spill were to occur again.
We raised a few thousand dollars, guerilla-style, from conservation donors and hired a couple of people who could use GIS mapping and animation techniques to render potential disaster scenarios. They created an animated map that depicted how an oil spill from a tanker passing by Puget Sound would infiltrate and pollute our home waters, shoreline, and wildlife, and wreak havoc on our economy.  The map said more in a picture than 10,000 words of warnings, garnering coverage in all the local media and renewed momentum for the call for double-hulled tankers.
Today, change campaigns have more channels than ever to understand and utilize.  Communicators must be far more nimble and adaptable to the shifting landscape of new tools. It's a challenge to juggle it all: keeping up with social media, photo and video sharing and other digital tools while still catering to the shrinking slice of traditional targets like TV, newspapers and radio.
It can be overwhelming, but these tools are putting the power of storytelling into more people's hands, and increasing transparency around corporate and government practices and decisions.
It's an exciting time to be a change-maker.  I'm so proud of what the talented gang at Resource Media are doing as digital story-telling pioneers, and I look forward to seeing what the next 15 years yields!
–Kristin Hyde opened Resource Media's Seattle office in 1999 (originally named Environmental Media Services). Today, Kristin is the director of the Flagship Foundation, empowering kids, teachers and parents to become food detectives, and be inspired to cook and eat wholesome, nutrition food. Resource Media would like to express our deepest gratitude to Kristin for laying the foundation for the work we are able to do today.