More VizCom Resources
Coming soon… How to Build a Photo Library
Make sure to sign up for the email list to get updates when new tip sheets, trainings and other resources are added to our toolbox. And drop us a line if you have an idea for a future tip sheet, or expertise to share.
Resource Media offers consulting services, in-person trainings and webinars on visual storytelling. If you are interested in trainings or presentations, please write us at vizcom@resource-media.org.
Get the Report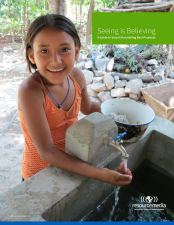 Seeing is Believing, Resource Media's new best practices guide on visual storytelling, gives you the latest research and tools to address this communications blind spot.